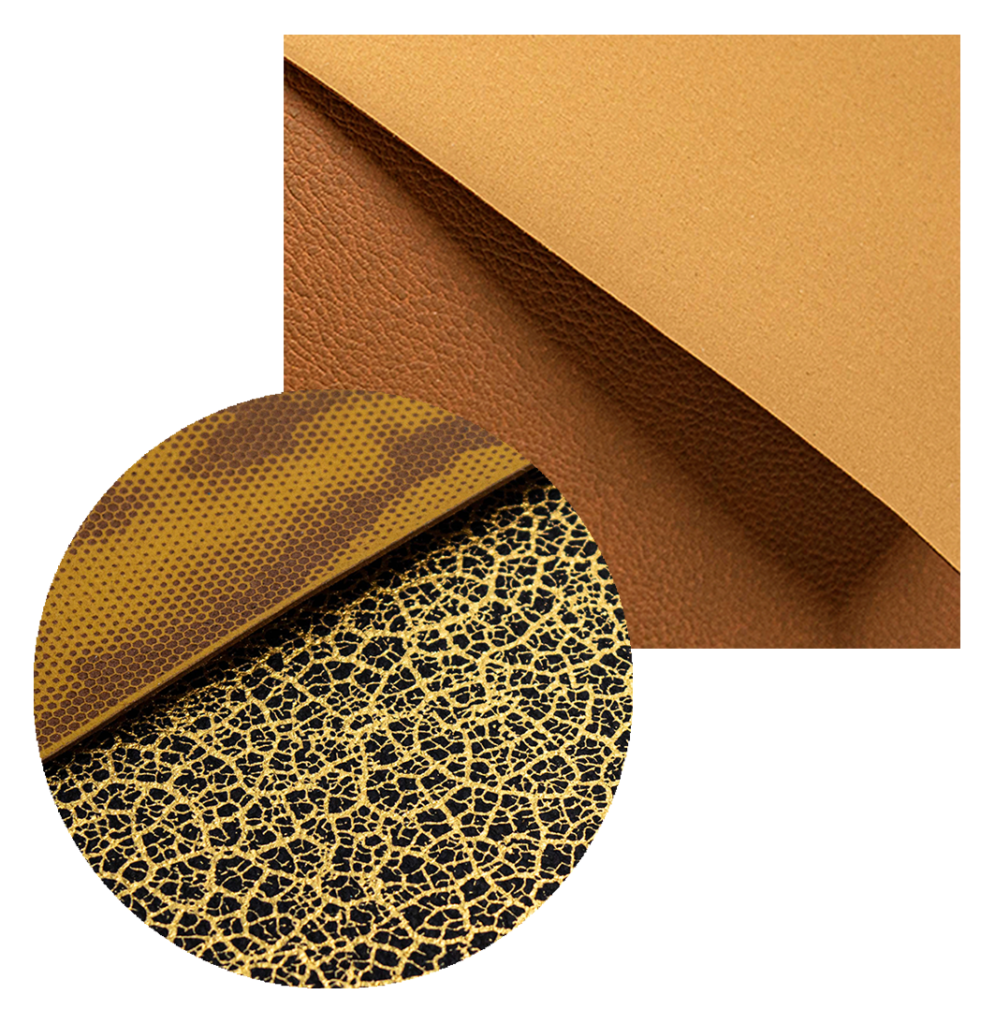 A multilayered bio-material that preserves the technical characteristics of the raw material of which it is mainly composed (cork) with customizable aesthetics according to use, from technical-structured textures to the grain of animal skin.
Thanks to the high percentage of cork particles (pre-consuption) and bio resins from plantations not in conflict with agriculture, the material lends itself to various processes thanks to its mouldable composition and has excellent resistance to abrasion and discoloration, reaching the standards used for animal skin.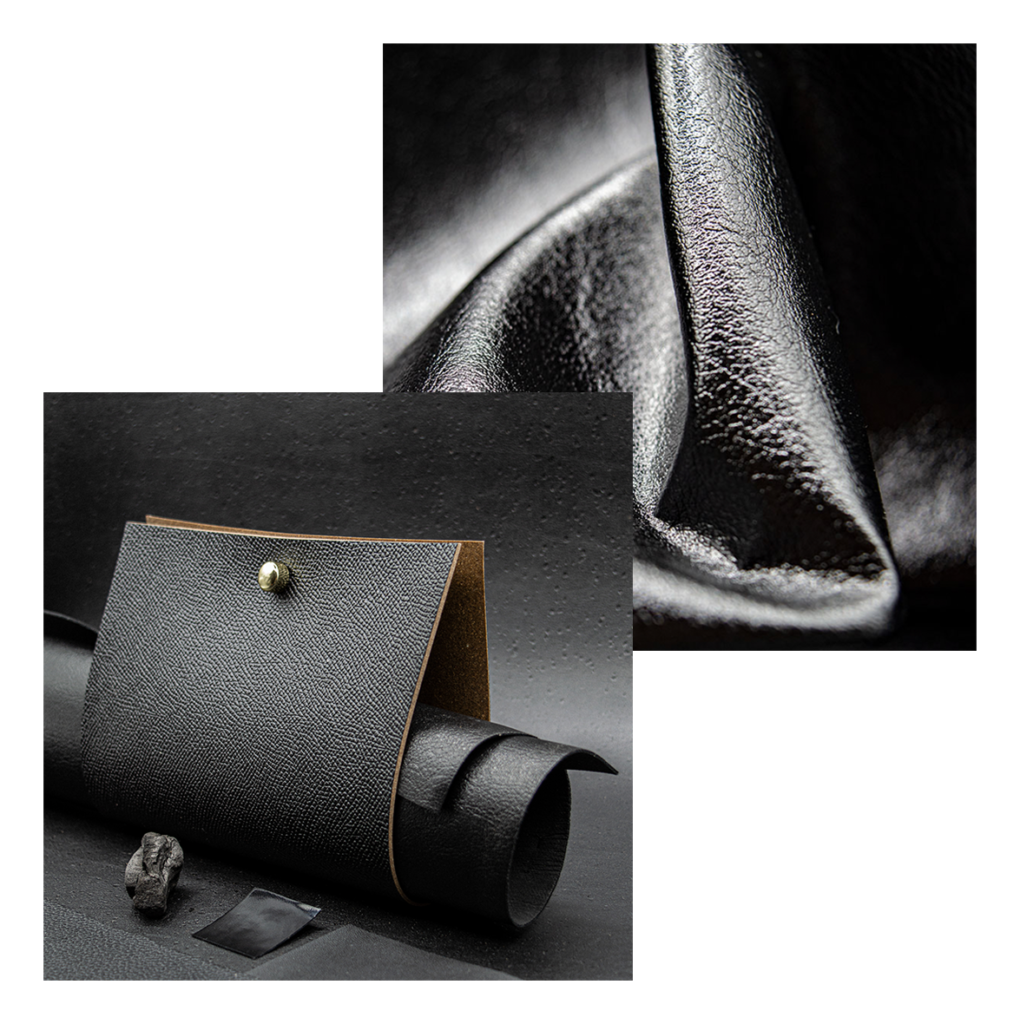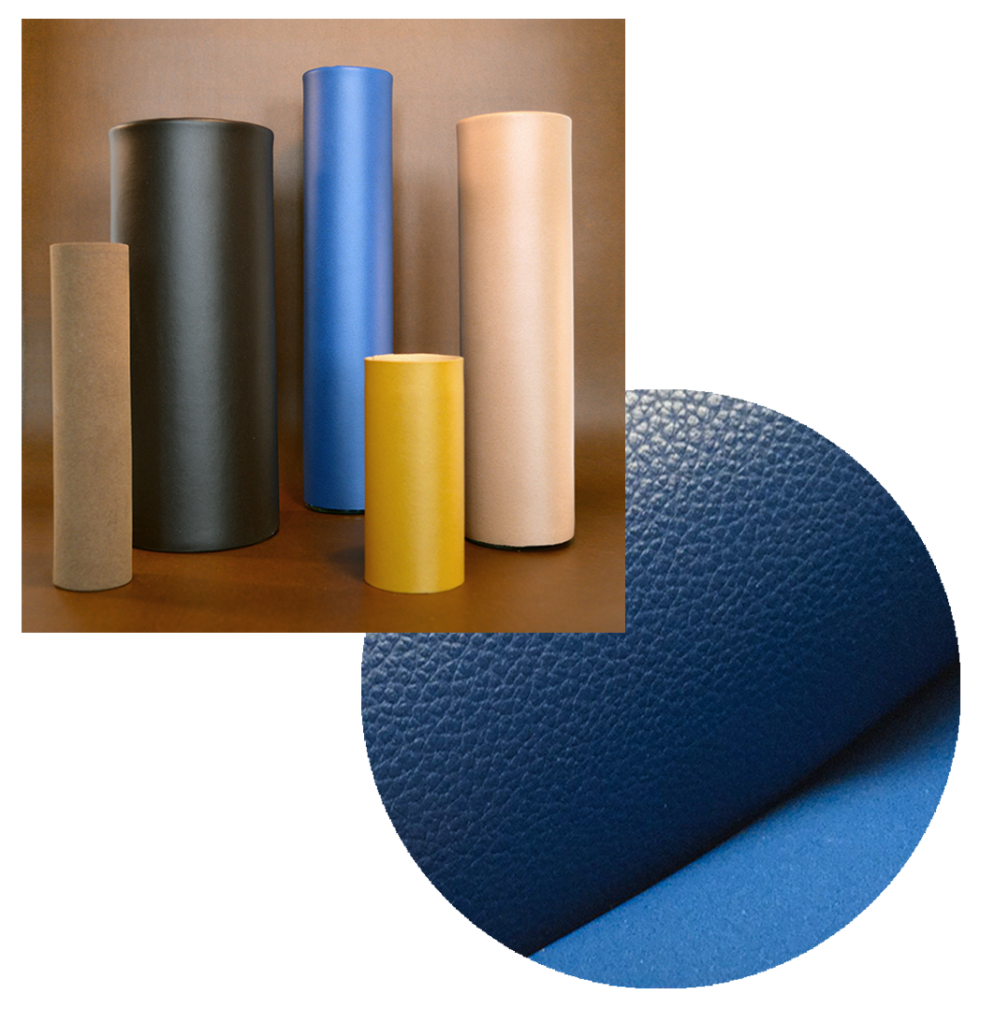 Its strong point is the low quantity of chemical products in its composition, where the cork bio-mass plays a fundamental role in comparison with other products of the same range already on the market, having a lower percentage of resins thanks to the volume of the cork.
Corskin™ is designed to be a KM0 material. In line with the European standards for carbon emissions, all production is made in Italy, from the research of the raw material (cork in Sardinia, production in the north of Italy) avoiding further logistics and transport emissions for the production of the material (SCOPE 3).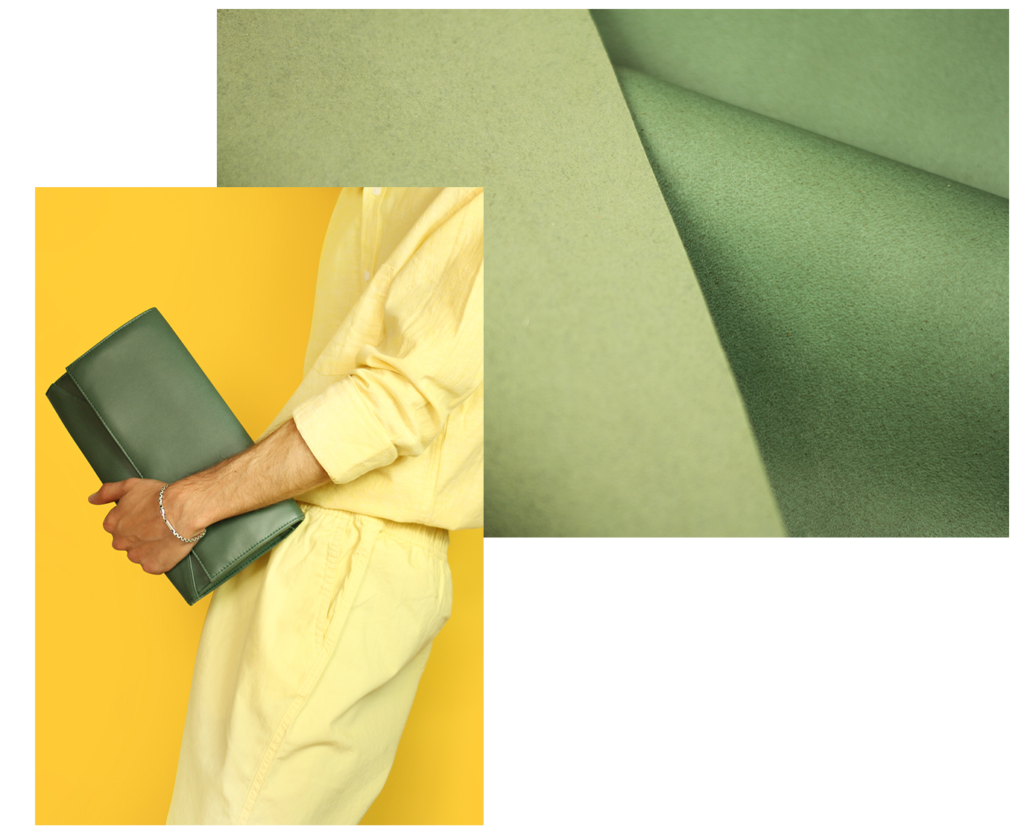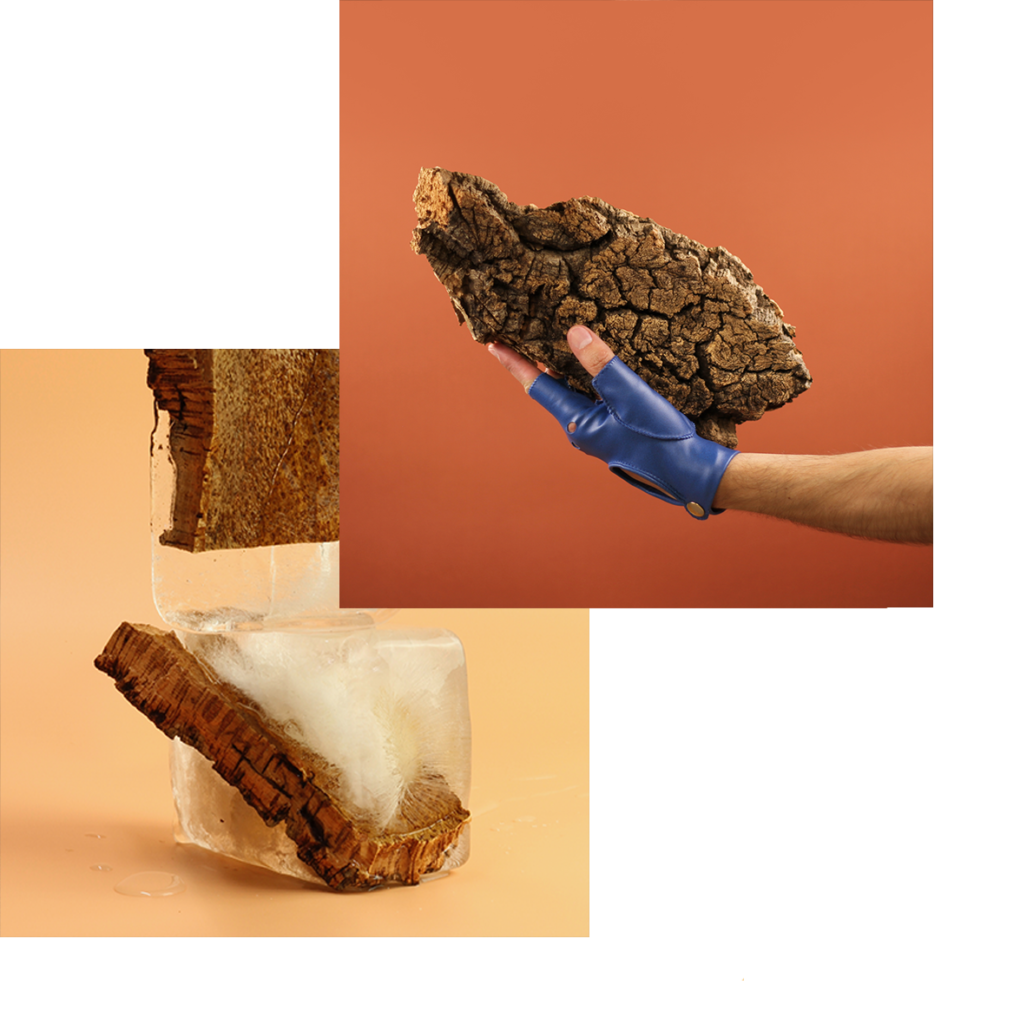 In addition, the raw material in its current state has zero emission, being a production waste from another type of production sector (stoppers) and used in the production of Lebiu materials without further industrial processing to characterize the particles.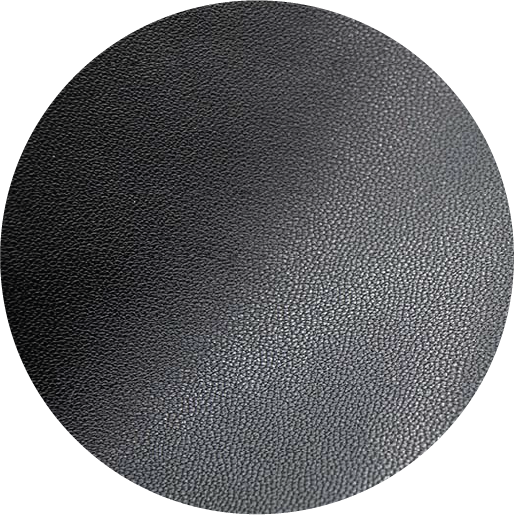 NAPPINA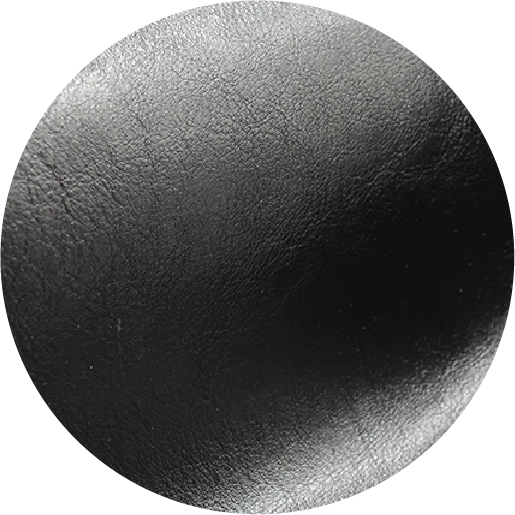 BUFALO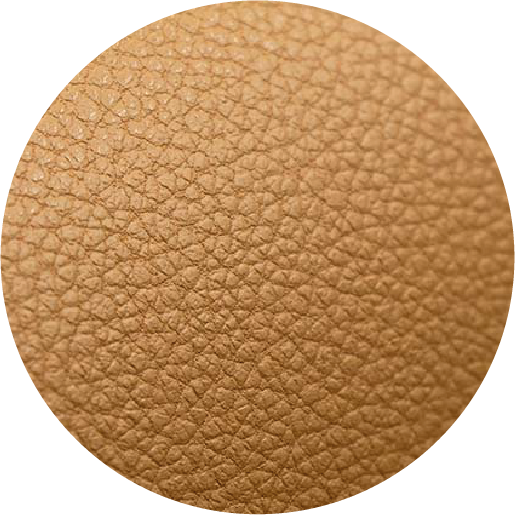 DOLLARO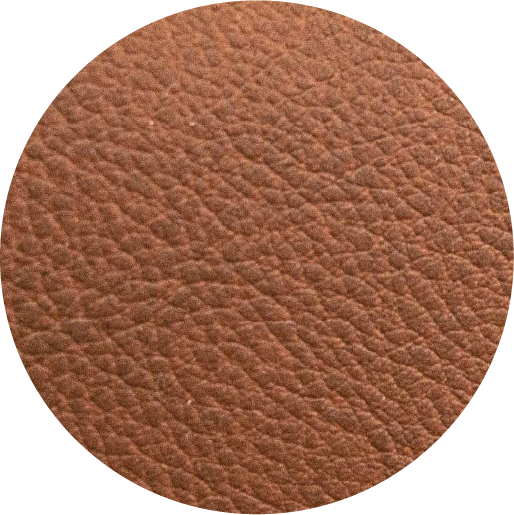 VACCHETTA